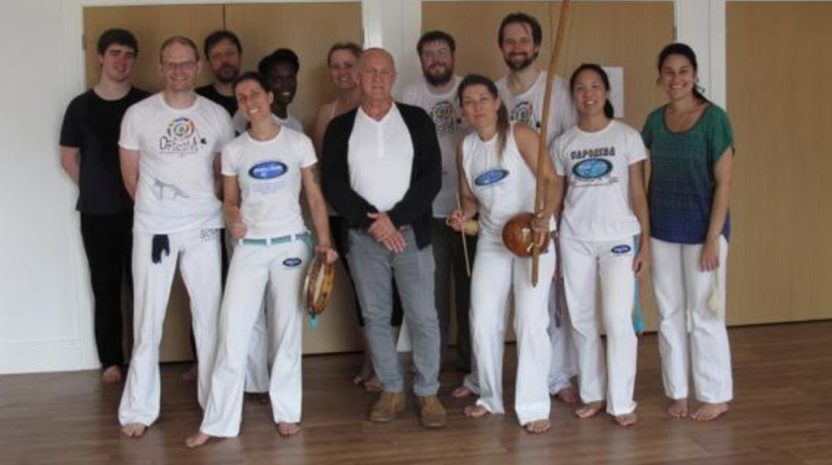 Professora Bia of Origens do Brasil and her family are not only suffering from the tragic loss of her sister-in-law, Fatima, but are enduring an injustice as well, as the man who murdered Fatima has seemingly gotten off scot-free. Graduado Kung Fu, who runs the Oficina da Capoeira in Chichester, UK, took action to help his fellow capoeirista and friend.
As reported by the Chichester Observer's Capoeira workshop helps to raise funds to keep family safe: > [David Wood, Graduado Kung Fu] decided to run the workshop after hearing about the loss of Bia Viana. Bia's sister-in-law, Fatima, was raped, disfigured and murdered near her own home in Brasilândia in June of this year. Two days later, the murderer was released because he confessed to his crime, and was therefore not seen by the judge as a threat to society. The family are now at the start of a long battle to claim justice from the Brazilian authorities, and Bia has begun a campaign to raise £5,000 to help towards the safe relocation of her brother Daniel and his two young children.
The campaign is being hosted at GoFundMe.com, which we encourage our readers to visit to learn more about this tragedy and how they can help.
More information on Professora Bia's Origens do Brasil, under Mestre Alemão, can be found at their official website and Facebook page.
Be sure to also visit the official website and Facebook page of Graduado Kung Fu's Oficina da Capoeira.